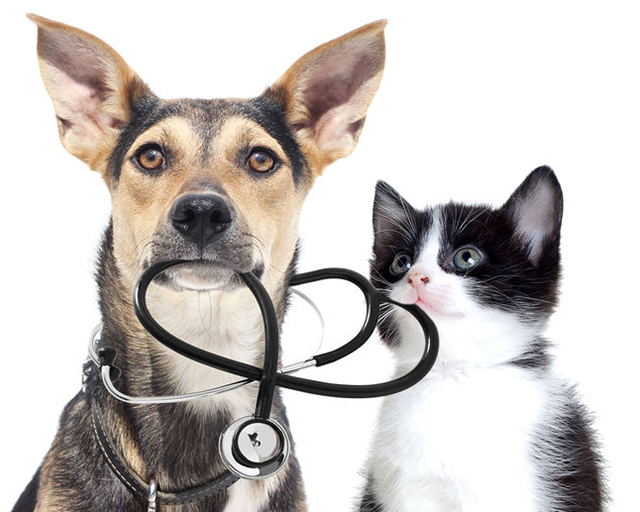 At Emerald Hills Animal Hospital, we understand that your pet is an important part of your family, and when they are ill, you want the best medical care available at an affordable price.
Our veterinarians and staff are ready to provide your pet with cutting-edge veterinary medical care. From wellness exams and vaccines to advanced diagnostics and complex surgical procedures, your dog, cat, or small or exotic animal will receive high-quality, low-cost care at our hospital.
As part of our ongoing commitment to improving and extending the bond our clients share with their pets, we are offering wellness plans for pets of all ages. This makes it as easy as possible to provide optimal care from the time your pet is young, well into their senior years.
We are proud of the veterinary services we offer at Emerald Hills. Click on the links below to find out more about what we can do for you and your pets.
Going somewhere? Need a place for your furry friends to stay? Look no further, Emerald Hills Animal Hospital offers personalized, friendly boarding that can rival any pet hotel. Whatever special requests or needs that your pet has, whether dietary or otherwise, will be provided for. Our professional staff love to care for our pet guests, so you can rest easy wherever your business or vacation takes you.
Tired of wrestling with your pet when it's time for a bath? Are you nervous about trimming nails? Has your pet's hair become tangled, dirty, or matted? Look no further, Emerald Hills Animal Hospital provides all of the above via professional grooming by Iain Pizik. A well-groomed pet is a happier pet, and ultimately, a healthier one, too. Our grooming includes general bathing, dipping, and styling. We also offer cat shaving, cosmetic ear trimming, and tail docking upon request.
Whether you're a new pet owner or have found yourself the carer of a picky, overweight, or otherwise unhealthy pet, choosing the right diet for your pet can seem daunting. With a wide array of options available, it can be easy for a pet owner to become overwhelmed by the available selection of pet foods, all of which claim to have specific benefits for pets. Where do you begin? At Emerald Hills Animal Hospital, we offer expert advice to help you negotiate the complicated array of choices to find the right nutritional options for your pet.
Preventative care is some of the most important veterinary care your pet can receive, and parasite prevention and control is no exception. If you schedule a comprehensive parasite control program with us, we can help you understand the signs and signals of parasites around your home and how they impact your pet, and tell you how we can help should one latch onto your furry friend. Whether you're seeking prevention or treatment, the veterinary staff at Emerald Hills Animal Hospital will be with you every step of the way.
Recognizing and alleviating pain in our patients is at the very heart of quality, compassionate patient care. Whether the pain is physical, emotional, or even psychological, we understand that pain can take a toll on any animal's overall well-being. Often times, animals will instinctually hide their pain from us, as they would in the wild, but our veterinary staff knows the signs of what to look for in order to help an ailing animal. We don't take pain management for granted and will employ all our skills to help ensure your pet's comfort, well-being, and full recovery.
"Surgery" can seem like a daunting word when it comes to your beloved pet, but our highly-skilled staff will make every effort to ensure that your pet receives the very best care. Our focus on patient safety, pain management, and employing the most current surgical practices is designed to exceed your expectations and put your concerns to rest. From spaying and neutering to more serious surgical procedures, we are devoted to providing your pet with exceptional care. We will also continue to check up on your pet as part of our post-operative care, to ensure they are healing comfortably once they've returned back to your loving home.
It's a tale as old as time that pets are afraid of the vet. Whether it's for this reason or a multitude of others, some pet owners don't bring pets in unless there is something more obviously wrong with their animal. Whether this is to save time or money, pet owners often forget that regular wellness exams can, in the long run, save you both. With a health profile on file for your furry friend, we can identify medical issues before they have time to truly form and can help you make plans to improve their overall quality of life. Whether they're a new edition to your household or an old friend, routine wellness exams are an important component of preventative care.
Does your pet have bad breath? This may seem like a funny, but expected, part of life, but in actuality, bad breath is often a sign of something more serious. Dental disease can lead to drooling and missing teeth, and, later on, more serious internal problems. In much the same way that we need our own regular dental checkups and appointments, your pet needs to have their teeth and gums examined and cleaned regularly to prevent disease. Even if you think your pet's teeth seem fine, we can help them stay that way. At Emerald Hills Animal Hospital, we offer affordable no-anesthesia dental cleanings for your pets to help keep bacteria at bay.
If your pet went missing today, are you confident you would be able to get them back? Thousands of cats and dogs and other animals go missing every year, and unfortunately many stay missing. Not all pets wear collars or forms of identification, but even those that do can lose them (or even, have them damaged beyond recognition or otherwise removed entirely). A microchip is a safe, simple form of identification that can significantly increase the chance that your pet will return safely. Whether your pet is young or old, a microchip means a registered pet, which increases the likelihood of their safe recovery and their return to your loving care.
A radiograph (also known as an x-ray) is a way that medical professionals can perform internal diagnostic tests on both people and animals alike. As with humans, radiographs use very minor amounts of radiation in order to examine the bones and internal organs of the patient. This helps us to increase our accuracy in our diagnoses and treatment for you and your pet. As we continually strive to offer the highest quality medicine and diagnostic testing, we are pleased to offer radiology services as a means of providing excellent care to our patients.
Pets today can live longer, healthier lives than ever before — in part because of vaccines that help protect them from deadly infectious diseases. It is only through vaccines that veterinary medicine has been able to wipe out some previously deadly diseases that could have negatively impacted you and your pet. Keeping your pet's vaccines up-to-date is another key element of veterinary preventative care that should not be overlooked. We understand that some pet owners are concerned about giving their pets too many vaccinations, but you can rest assured that we will work to create a vaccine program that fits your furry friend.
Whether it comes to treating chronic problems, physical ailments like arthritis, or serves pets post-surgery, laser therapy is a painless, effective solution for a wide range of ailments. The Canine Health Foundation's study on Laser Therapy has shown that dogs especially tend to enjoy the treatment. Whether recovering from a recent procedure or as a solution to an ongoing health concern, laser therapy can be incredibly helpful to pets seeking relief from pain. As the American Animal Hospital Association states, Laser Therapy is a needle-free form of acupuncture, which can help with pain, inflammation, and wound healing, and even administration on exotic pets where surgery or other treatment wouldn't be viable.